About PWT Prime With Time
[divider style="normal" top="20″ bottom="20″]
The beginning of Prime With Time PWT originates from this thought:
"I wish I knew that when I was younger…"
A thought that screams regret and ignorance, also what went through my mind when I was told that I could have my eggs frozen at a younger age to preserve my ovum at its optimal quality. All the reflections and worries I had about whether I wanted to bear a child and whether I should just succumb to the biological clock and make compromises were so unnecessary if only I knew about egg freezing earlier. (find out why people freeze eggs here)
I started sharing my "new found knowledge" with my single female friends. After multiple forwards of the same email, a website with consolidated information seemed like a better idea.
There are several stages in life – schooling time, professional life, and retirement – when we would face different physiological changes, social concerns and priorities. With all the preoccupations we are facing at every moment in life, we can be very blind to see past the current stage and to take actions that would benefit in the later stage. Very few people are lucky enough to have role models or are sufficiently well informed of things ahead.
Prime With Time PWT strives to identify the various issues that people would be facing in every life stage while presenting solutions based on researches of credible sources to address these issues. Through this platform, I hope to help readers and myself in bridging the generation gaps to better understand the concerns of loved ones across their life stages and in equipping ourselves with the relevant knowledge and skills to thrive, to be prime with time at any stage in life.
No more "I wish I knew that when I was younger."
Yours truly,
Lois Chan
Founder of Prime With Time PWT
[divider style="dotted" top="20″ bottom="20″] [box type="shadow" align="center" class="" width=""]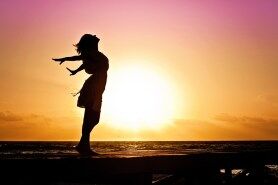 Who would find Prime With Time useful?
[tie_list type="plus"]
Women who wish to improve her life for now and for later; who seek to understand other women, younger and older ones.
Bridging the age and the life stage gaps of people through presenting relevant knowledge and skills.
Men wish to better understand what women go through or what they need at each stage in life.
People who seek impartial and research-based information without influence from any advertisers or sponsors.
[/tie_list] [/box] [box type="shadow" align="center" class="" width=""]
Privacy Policy of PWT Prime With Time
We do not share personal information with third-parties nor do we store information we collect about your visit to this blog for use other than to analyze content performance through the use of cookies, which you can turn off at anytime by modifying your Internet browser's settings. We are not responsible for the accuracy and the update of the contents found on this website or on the sources. This privacy policy is subject to change without notice. [/box]